Cape San Blas Frequently Asked Questions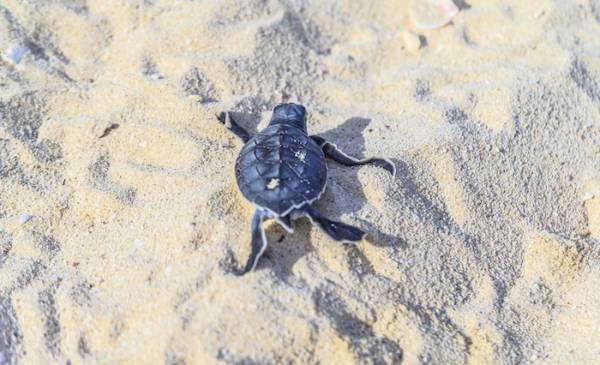 When is Scallop Season?
Scallop Season: Currently July 1-Sept 24, 2020 but it is best  to get the most up to date information at https://myfwc.com/fishing/saltwater/recreational/bay-scallops/
When is Turtle hatching season?
Turtle hatching season is May 1 – October 31 for more information, check out the Forgotten Coast Sea Turtle Center. http://floridacc.org/ 
What is the Turtle Patrol?
Walking with the Turtle Patrol on their daily 6 AM walk is a popular activity at the Cape. It is a lot of fun spending time with this amazing team of volunteers walking the beach and looking for new nests. You can begin making reservations in March Email: sjpturtlepatrol@gmail.com
To learn more about the sea turtles by following the Forgotten Coast Sea Turtle Center on Facebook!
What are the rules about Beach bonfires?
Fires are allowed on the beach, but not within 100 feet of any structure, including a boardwalk. Fires must be attended and fully extinguished, remnants removed, and hole filled before leaving the fire. Grab a bundle of wood at Cape Trading Post and enjoy a fire on the beach! 
How do I get a permit to drive on the beach?
An annual permit to drive on the beach can be obtained at the Gulf County Tax Collector's office in the courthouse in PSJ for $300
Do I need a fishing license to fish off the beach? 
A No cost license; can be obtained at Scallop Cove. 
Helpful site with general fishing information: http://ultimatefishingsite.net/port-st-joe-florida-fishing/
What is the best Insect repellant to use in this area?
The best one is the one that works for you! But recommendations include Avon SSS; Australian Gold Suntan lotion; Homies Bug Juice (our personal favorite, available at St Joe Shrimp on the Cape)
Is there still Hurricane Damage on the Cape?
The Cape San Blas did not have the extent of damage that was experienced in Mexico Beach and Port St Joe so the clean up and rebuilding has been much faster than other areas. The beach restoration project has just been completed in November and ready for guests to enjoy the beautiful sugary white sand beaches of Cape San Blas.
Is there a golf course near Cape San Blas?
St Joseph's Bay Country Club is the only golf course in the area located at 700 Country Club Road, Port St. Joe (850-227-1751)
Where can I rent a Golf Cart?
Beach ready and waiting! Explore the sands of the Cape in the comfort of our golf cart. You can call or email Be Our Guest Vacation Homes at Susan@beourguestvh.com or 850-677-1332. Also available through St Joe Patio/850-229-1000 (located on the Cape) and St Joe Rental/ 850-227-2112. Limited availability; get your reservation in the books.
What's up with the water Pressure on Cape San Blas?
Cape San Blas has their own water station but the pressure is lower than you would expect in the city.  Occasionally a pump will go down temporarily but they are really good at getting back online quickly. 
Is there a Post Office on Cape San Blas?
The closest Post Office is at the corner of Garrison Ave and Cecil Costin in Port St Joe
 Where is the nearest Hospital? ER? 
Sacred Heart Hospital is at 3801 Hwy 98 Port St Joe.
Emergency Room is open 24 hours