Top 5 Reasons to Visit Cape San Blas This Winter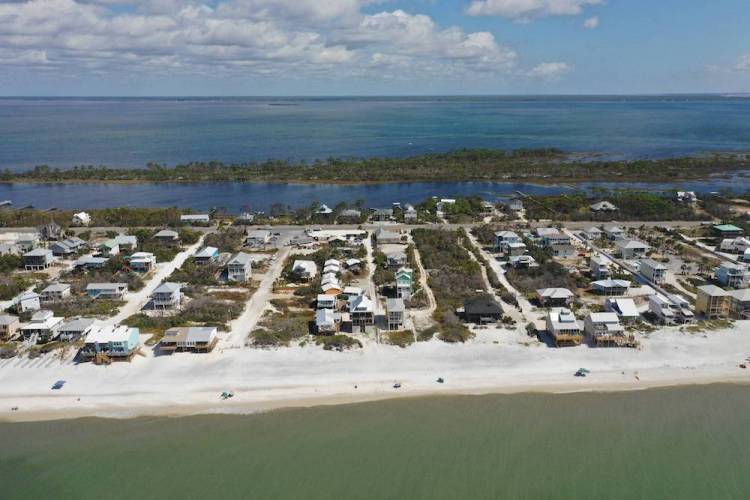 How do you deal with cold weather and snow? If your answer is anything other than escape to the beach, you might want to reconsider. It's time to start planning your trip to Cape San Blas this winter with the cold weather quickly approaching for many of us. Sandy beaches, plenty of sunshine, and endless activities are just the start of reasons to make a getaway down south. In Cape San Blas, we get to enjoy Gulf of Mexico views year-round, and there is always something to enjoy no matter what time of year you visit.
You can start planning your getaway today and enjoy lower rates throughout the winter on your Cape San Blas vacation rental. It shouldn't take much more convincing, but here are the top 5 reasons why you should visit Cape San Blas this winter. 
1. Comfortable Weather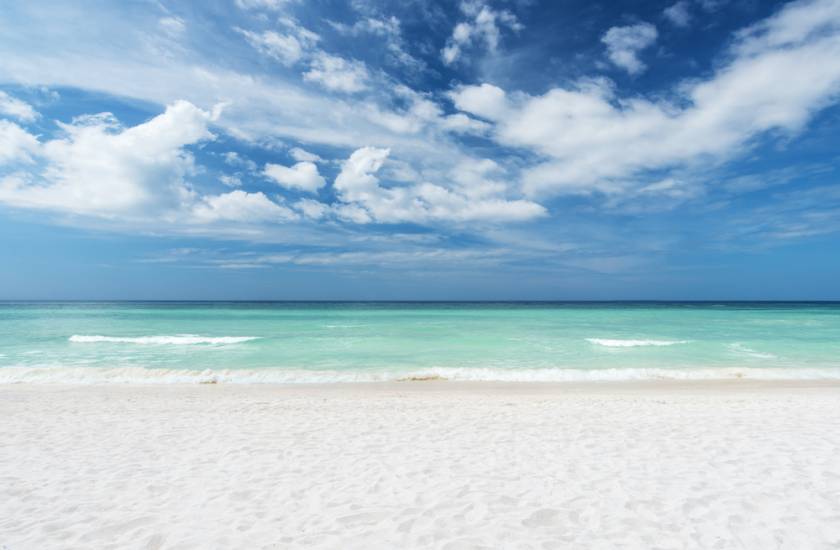 Many places around the country are preparing for the snow and cold weather to come, but in Cape San Blas, we are still soaking in the sunshine and warm temperatures. Sure, it cools off some in the winter, but it is always comfortable no matter the time of year. Temperatures often hover around the mid and lower 60s during the day throughout the winter and in the evenings, it cools into the mid 40s. All you need is a light sweater and your comfiest pair of jeans.
Your mornings can be spent sipping a cup of hot coffee from your porch while staring out over the Gulf of Mexico, then enjoy a walk on the white, sandy beaches in the afternoon. On warmer days, you might be able to enjoy lounging on the beach and reading a good book. No matter what you decide to do, you know you'll stay comfortable.
2. Fewer Crowds
When you visit Cape San Blas in the winter, you'll have the beach nearly all to yourself. With fewer crowds and more wide open spaces, you can truly stretch out and enjoy the most of what makes the Gulf such an amazing place to visit. Choose to cozy up in your vacation rental and spend quality time with your family, or go out on the town for some amazing food and shopping. 
You'll have access to tours, fishing charters, and so much more without the regular competition in the summer. There is always something fun to do and whether you choose to stay in or be out and about, it will feel like a private retreat. 
3. Never-Ending Adventures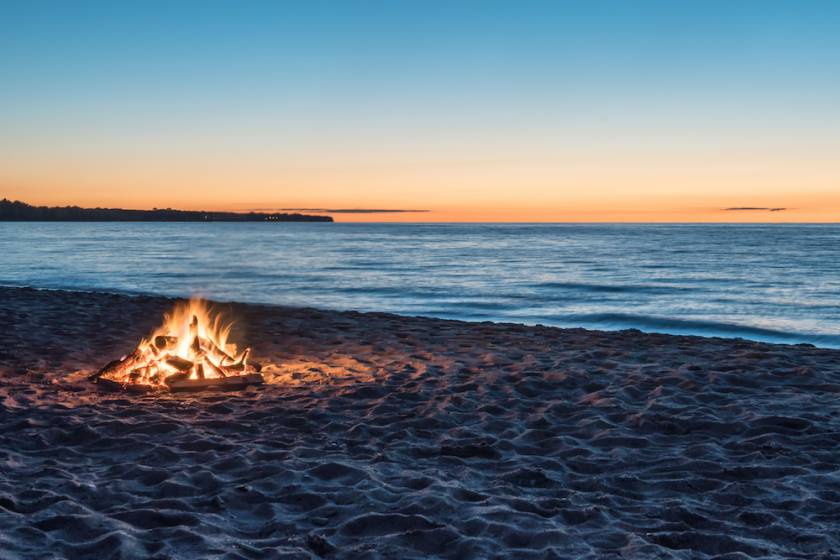 It doesn't matter when it is, Cape San Blas is always full of adventure and new things to discover. You can choose from a wide variety of activities for the whole family. Try horseback riding on the beach with a guided tour to see the Emerald Coast like you never have before. Spend a day golfing at St. Joseph's Bay Golf Club or charter a fishing boat to try your hand at deep sea fishing. You'll find a lot to keep you busy in the winter. 
If you want to save money, you can enjoy a bonfire on the beach at night or go hiking through the St. Joseph Peninsula State Park to discover the natural beauty of the area. You can keep your winter getaway filled with fun and excitement in Cape San Blas. 
4. Relaxation at its Finest
What do you get when you combines white, sandy beaches, mild temperatures, and fewer crowds? You get to enjoy relaxation as it's meant to be enjoyed. Your beachfront vacation rental can be your own personal wellness retreat to unwind and recharge. Find yourself getting lost in the sound of the ocean waves crashing on the shore while you enjoy your morning coffee or evening wine. If you're looking for next level relaxation, check out the many area spas and enjoy a massage or facial and leave the memories of cold weather behind.
Maybe you have some work to get done, so enjoy the high-speed internet in your vacation rental with views from your Gulf front or Gulf side vacation rental unplug when work is done with Cape San Blas at your fingertips. You could also cuddle up and relax in your vacation home and enjoy a movie night after cooking dinner in your fully-equipped kitchen. 
5. Lower Vacation Rental Rates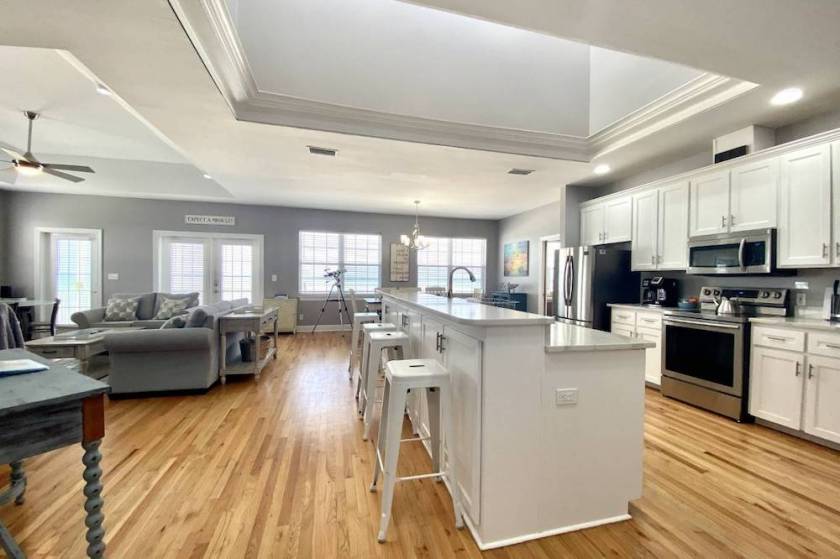 Last but probably the best benefit of visiting Cape San Blas this winter is that you get to enjoy reduced pricing on a vacation rental. You can enjoy the getaway of your dreams without having to worry about breaking the bank. Find a comfy cottage for you and your family or upgrade to a beachfront home with your savings. You'll have access to a fully-equipped kitchen, internet, and a washer & dryer so it will really feel like your home away from home no matter how long you decide to stay. 
Get Away This Winter to Cape San Blas and Book Your Vacation Rental Today!
Don't put it off any longer. You can book your vacation rental today and enjoy those great savings and start planning the rest of your trip to Cape San Blas. Choose from a wide variety of homes and with many of them being pet friendly so you don't have to worry about leaving man's best friend behind. Bring a large group of friends for your winter retreat with one of our larger homes or enjoy a smaller home for you and your family with Gulf views all around. Book your vacation rental today so you don't miss out!